Print
Baabda Palace witnesses parliamentary consultations, Mikati named Hariri
Thursday, Oct 22, 2020
NNA - Baabda Presidential Palace on Thursday kicked off the scheduled parliamentary consultations to name a Prime Minister designate.

Former Prime Minister Najib Mikati named Former PM Saad Hariri to form a new cabinet.

On emerging, Mikati said that he had named Saad Hariri and wished of President of the Republic, Michel Aoun, to handle the matter in his capacity as a ruler -- as per the constitution -- rather than a political side.

He also expressed hope that Hariri would manage to form a cabinet that's capable of implementing the much-needed reforms and restoring internal and international trust in Lebanon.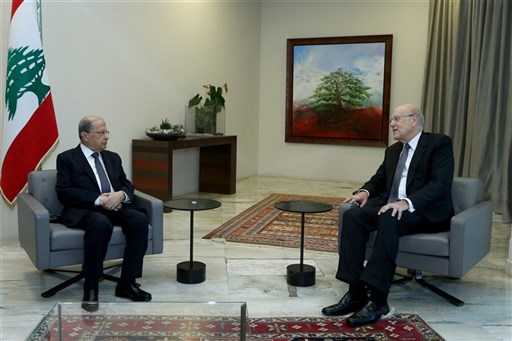 President Michel Aoun