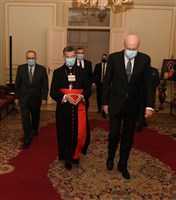 Print
Mikati from Bkirki: To speed up government formation
Monday, Mar 22, 2021
NNA - Maronite Patriarch Beshara Rahi met Monday in Bkirki with former Prime Minister Najib Mikati and MPs Nicolas Nahhas and Ali Darwiche.

Speaking to reporters following the meeting, Mikati highlighted the necessity to speed up the formation of the government, especially amid the ailing economic and social conditions.

He added that the meeting touched on Patriarch Rahi's initiative.
"I explained to him that we are in need of what brings the Lebanese closer not farther," said Mikati.

"Lebanon is in a state of enmity with Israel, so we cannot be neutral. But we can dissociate ourselves from regional issues," he added.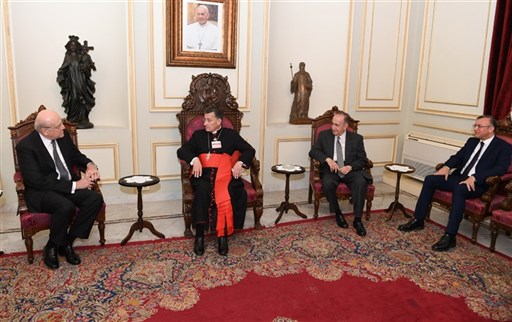 Maronite Patriarch Beshara Rahi